How To Get A Home Loan To Buy A Fixer Upper In Phoenix
Have you wondered how to get a home loan to buy a fixer upper in Phoenix?
You can get a Fannie Mae HomeStyle Renovation home loan and combine the cost of the home purchase with the renovation or remodeling costs and finance it all with one loan. This process is simpler than you imagine.
Why pass up a house that needs a little updating when it may be the right home for you?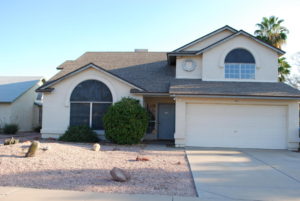 We have all see homes that have "good bones", maybe a great location and with a great yard. However, the house needs to be updated to make it your dream home. Perhaps the house needs new flooring, or bathroom and kitchen updates. Perhaps the house needs a new HVAC unit or water heater. You may have money for a down payment and your closing costs, but the budget doesn't include renovation as soon as you move in. How do you buy a home and get the renovations you want to be done when you don't have thousands of dollars to complete the updates for years?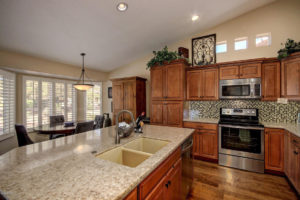 One great mortgage company familiar with this Fannie Mae Renovation mortgage is Arizona Mortgage Specialists.
I recently helped a young couple buy a home in their target neighborhood. They wanted a larger home on a larger lot but did not want to change their children's schools. The home prices for updated homes exceeded their budget. When we found a great home for sale which needed updating in their desired community, I knew this loan would get them their dream home AND allow them to make the updates THEY wanted.
With the Fannie Mae HomeStyle Renovation loan, they were able to knock down walls, updated bathrooms, put down new flooring throughout and added a new HVAC unit. These renovations were completed immediately after they closed on the sale of the house and BEFORE they moved in!
Completing renovations is a great way to add immediate equity to your home while getting the exact updates that are important to you.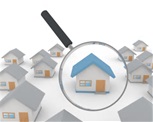 This process is easier than you would expect. You obtain bids from a licensed contractor(s) to detail the renovations you want to make to the house. The list of renovations is submitted to your lender. The appraiser is sent by your lender values the house based on the purchase price plus the proposed renovations. He or she appraises the house based on the completed renovation.
Whether you are a first time home buyer or moving up to a different home, the Fannie Mae HomeStyle Renovation mortgage may be for you! Buyers love the idea of completing renovations before moving in to avoid the hassle of living through all the remodeling
I work with the best lenders who will walk you through this process so you can decide if the mortgage program is for you. Like all loan programs, this is subject to change without notice. Underwriting terms and conditions apply along with some restrictions.
Contact me today to find out how you can get a great home updated to your taste and lifestyle. Find out how to get a home loan to buy a fixer upper in the Phoenix metro area.
Click here to search all homes in the Phoenix metro area with one convenient stop.
Author:
Shirley Coomer
Phone:
602-770-0643
Dated:
April 30th 2017
Views:
123
About Shirley: ...